Laser Etching

Laser etching is a decorating process that burns a pattern into the top layer of fabric. The remaining image has a rich and classy look that is usually the same color but several shades darker than the original fabric color. The process is fantastic for polar fleece but also looks good on most polyester fabrics and pad portfolios.
Our Capabilities
We can decorate garments up to 10" wide by 18" high. Our laser requires that we hoop the garments into an embroidery hoop so finding a flat an even surface of the fabric to decorate is critical.
Pricing
Please contact us directly for pricing.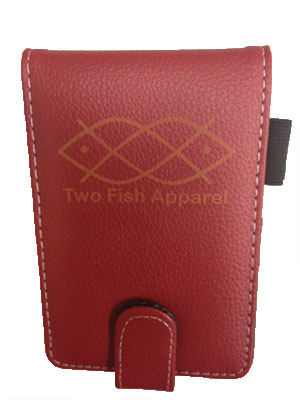 Artwork Requirements
Laser etching requires vector artwork that can be turned into a 1-color design. Because of the materials we are decorating upon, halftone gradients are not usually possible. Artwork etched on fabric usually requires a minimum line thickness of 3 points. We will advise you of this and recommend changes to your artwork if appropriate.
Additional Information
Fleece, denim, performance fabrics, pleather, and suedes can look fantastic laser etched. Cotton and blend materials do not do well.
Laser etching does not impede the moisture wicking nature of performance fabrics.
Very thin materials can be too thin to burn away a top layer while still retaining the integrity of the fabric. A sample must be run to confirm our ability to decorate.
Laser etching does not add color to the fabric. It is the scorch that gives the design color. Most materials burn several shades darker than the original fabric color. Because of this, the mid-range colored garments usually show off laser etching best.